AL HUNTER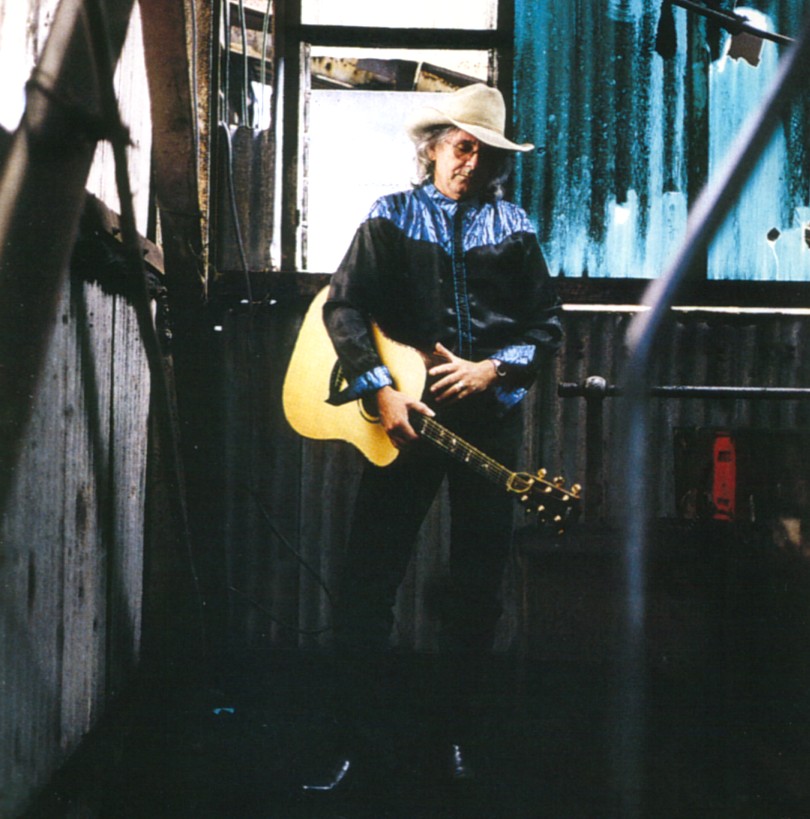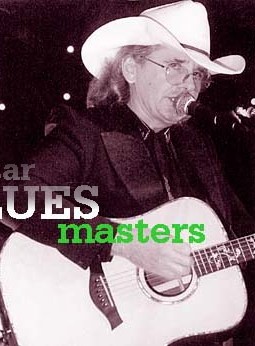 Al Hunter could well be New Zealand music's best-kept secret. He is little more than a cult figure in his homeland, yet his voice is rich with echoes of country music legends George Jones and Merle Haggard. His songs sit comfortably alongside American acts of his ilk such as Guy Clark, Townes Van Zandt and Steve Earle. It is ironic, then, that Hunter is best known in New Zealand as the faceless singer of the hugely successful AMP Insurance jingle There's a Blue Sky Waitin' For Me, penned by Callie Blood, Ian Morris and Rob Hall after AMP failed to secure the rights to Willie Nelson's Blue Skies. In no small part due to Hunter's Nelson-inflected vocal, the jingle struck a chord in New Zealand where most thought it was in fact the red-headed stranger. Re-recorded in his own voice, Hunter included There's a Blue Sky Waitin' For Me as a bonus track on his The Singer album. Alan Hunter started out as a rhythm and blues/soul vocalist in the late 1960s in Auckland band Killing Floor before joining the Leon Russell-like Cruise Lane. He spent a short time in Sydney before returning to Auckland and fronting Chapeaux.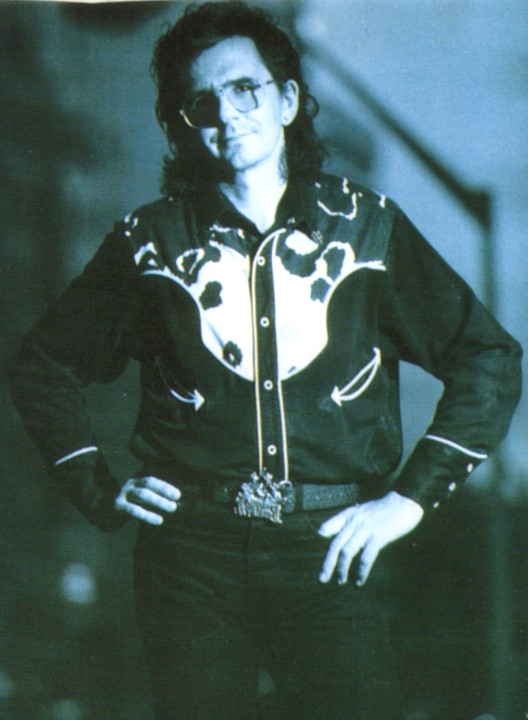 It was in Chapeaux Hunter was joined by a young piano player by the name of Stuart Pearce who was to feature prominently later in his career. Chapeaux was on the bill of the Rod Stewart and the Faces concert at Auckland's Western Springs and also opened for Leon Russell. Other groups Hunter spent time with in the 1970s were the Hunter McCallum Band, with Malcolm McCallum, and Hillman Hunter and the Rootes Group.

As the new decade dawned, Hunter was becoming more influenced by the country music of Willie Nelson, George Jones and Merle Haggard, and made a decision to devote his live act to it.

Soon he was joined by the cream of New Zealand's country music session musicians, in the forms of pedal steel maestro Red McKelvie and fiddle player Cath Newhook, and CBS Records had given him the budget to record a single. But with an abundance of his own material, Hunter approached his old mate Stuart Pearce, now based in Sydney, with the idea of stretching the single budget into a full album. Pearce did the arithmetic and worked his magic on the arrangements to come up with Hunter's 1987 debut album Neon Cowboy.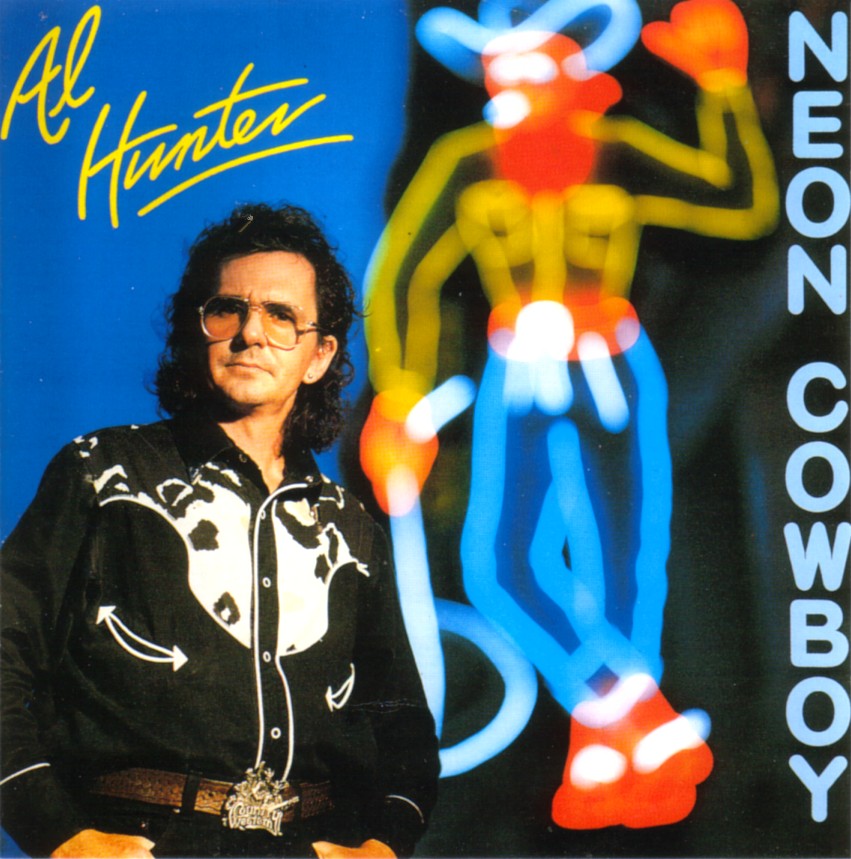 The lack of real bass and drums is compensated for by Pearce's superb keyboards skills and former Emmylou Harris sideman Wayne Goodwin's fiddle and mandolin, and Hunter has never sung better. New Zealand superstar Dave Dobbyn even chimes in with some backing vocals and electric guitar. Of the 11 songs -- not bad on a budget for two -- eight were from Hunter's overflowing songbook, including the standout title track, Highway Song and Deeper Shade of Blue. The covers included Webb Pierce's Honky Tonk Song, written by Mel Tillis, and a reworking of John Lennon's Jealous Guy. Respected New Zealand Herald music critic Graham Reid writes, "Al Hunter's Neon Cowboy makes country hip." Hunter spent the next few years building up a hip urban following in New Zealand's largest city with a long-term residency at Auckland's King's Arms. Besides McKelvie and Newhook, the Al Hunter Band now included veteran session drummer Bruce King and former Rick Bryant bass guitarist Alastair Dougal. Augmented by former Juicy Lucy pedal steel player Glenn Ross Campbell and Auckland bluesman Neil Finlay, it was this line-up that went into Auckland's Radio New Zealand Studios for a live-to-air show that became the basis of Hunter's second album. A deal struck with leading New Zealand independent label Pagan, more songs were recorded, at Mandrill Studios, and in 1993 The Singer was released, produced by Hunter, Red McKelvie and Pagan boss Trevor Reekie.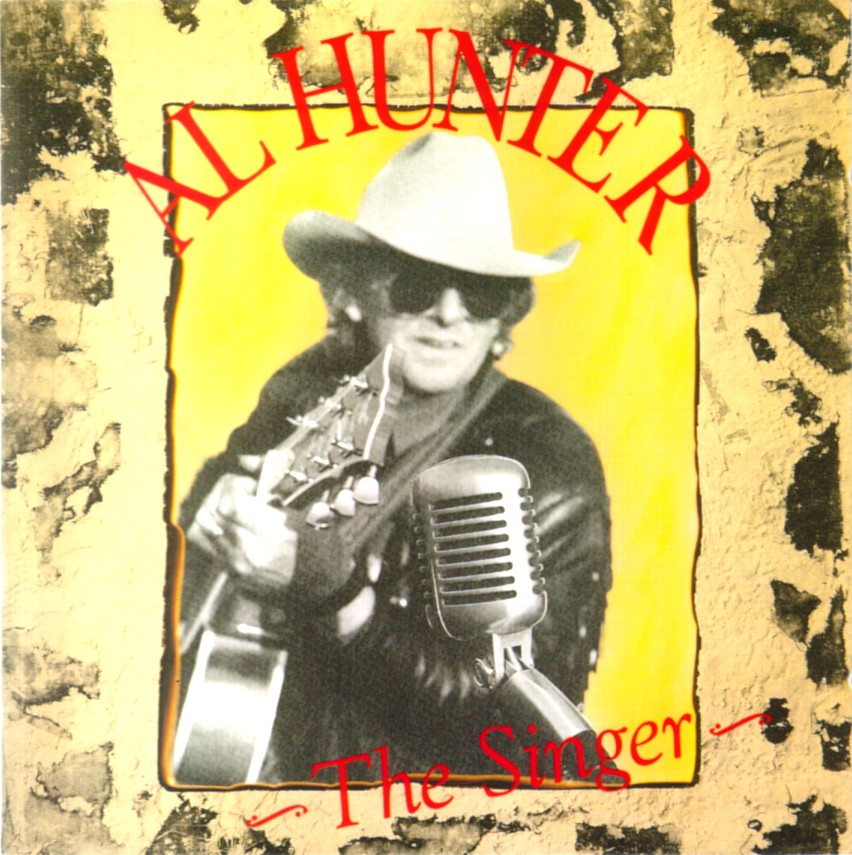 The Singer includes covers of Bob Dylan's Don't Think Twice (It's Alright) and Elvis Presley's Big Hunk o' Love, and the bonus AMP jingle, but Hunter's 12 compositions shine, especially Love Come Down, The River Song and his aching tribute to the supremely talented but tragic Gary Stewart, Gary's Song. Hunter and Campbell hit the road for a draining series of one-nighters through New Zealand, and on their return to Auckland Hunter dismissed his band and walked away from the successful King's Arms residency. It was time to get out of the comfort zone. For a time he ran Al's Bar upstairs at Auckland's Astor Hotel, which has since been demolished to make way for the improved Newton Road-Symonds Street intersection, while breaking in a new band. With Campbell as the constant, Hunter eventually settled on session bass player Neil Hannan, former Brendan Dugan guitarist Pete Bayliss, and drummer Ricky McShane. Before long, this line-up was back at Hunter's spiritual home the King's Arms.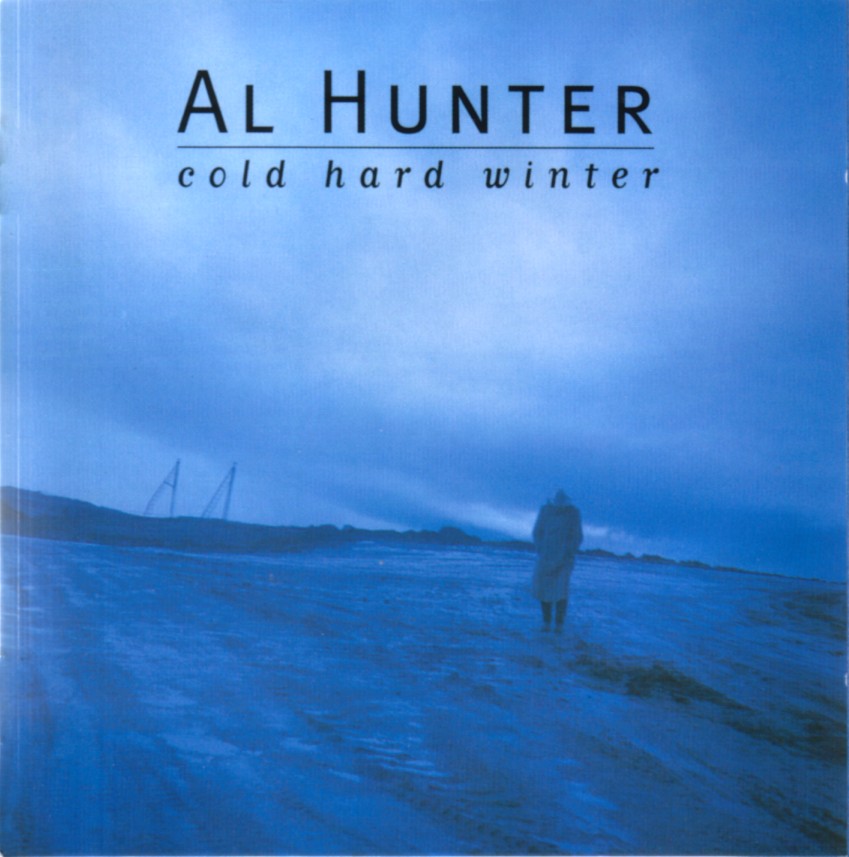 The new Al Hunter Band recorded Hunter's third album at Hannan's Scoop de Loop studio in Mount Eden in 1997, with Hannan's then-wife jazz diva Jacqui Fitzgerald adding backing vocals. Cold Hard Winter was an all-original affair, the highlights being Love's a Thing Worth Fighting For, Slow Down Your Fall and the nostalgic One in a Million. Not long after the album's release, Hunter farewelled Auckland and relocated to the South Island, working with members of the Coalrangers and occasionally reuniting with former bandmate Red McKelvie.
© 2004-2007 Glen Moffatt. All Rights Reserved.