Home The Story The Albums The Sounds The Inlaws The Disturbance
Ritchie Pickett - the benefit concert
During the first half of 2007, Ritchie Pickett suffered some ill health from which he nearly didn't recover. With Ritchie unable to work, his great musical ally Larry Morris rallied a stellar line-up of musicians for a benefit concert held at the King's Arms, Auckland, on June 17 2007.
The concert, which ran the gamut from jazz to country to rock, included performances from the Outlaws, Brendan Dugan, Gray Bartlett, Glen Moffatt, Shona Laing, Hammond Gamble, Larry Morris and Tom Sharplin, and raised in excess of $7000 to aid in Ritchie's recuperation.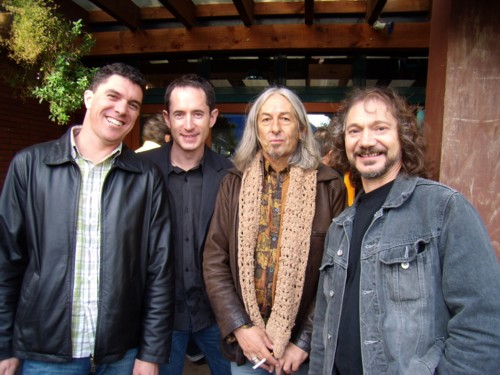 Left to right: Glen Moffatt, Chet O'Connell, Ritchie, Gordon Joll.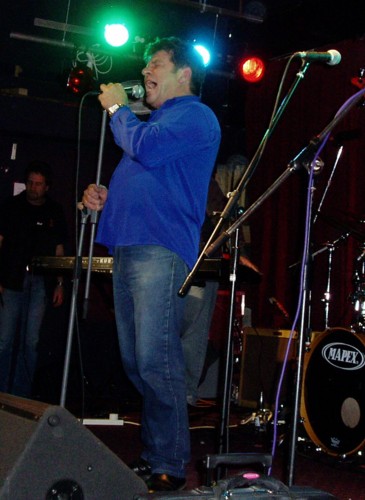 Larry Morris.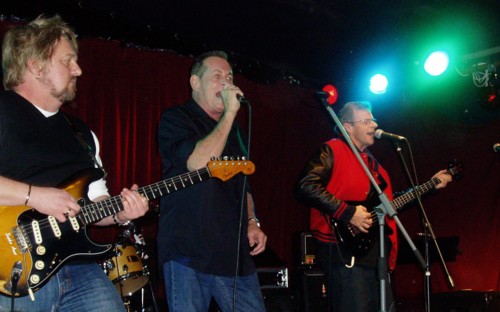 Left to right: Grant Wills, Tom Sharplin, Ray Eade.

Shane.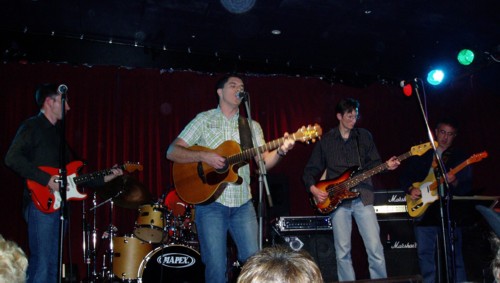 Left to right: Chet O'Connell, Gordon Joll (obscured), Glen Moffatt, Steve Rowlands, Rob Galley.
© 1998-2011 Glen Moffatt. All Rights Reserved.